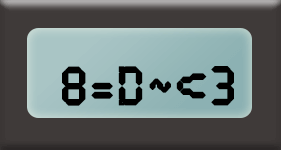 8=D~<3
It's been 3,000 years....
---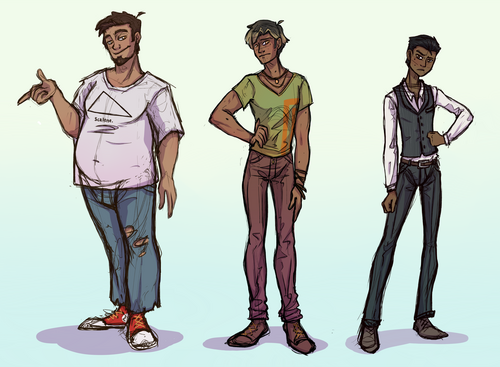 First off, I am so sorry I kept you all waiting OTL It has taken me entirely too long to finish this game, and even though I thought it wouldn't be that popular, I've read all of your comments saying how much you wanted me to complete 8=D~<3! So it's finally here, just in time for Valentine's Day 2018.
Originally this was just going to be a one-off game by itself, but I've gotten quite attached to my boys! Just like Tristan says he wishes he could get to know them better, I want you guys to be able to get to know all of them too. With that said, this Twine game will serve as an optional prequel of sorts to the future visual novel project they will feature in titled The Gay Agenda. Pre-production planning is under way; as a matter of fact, I commissioned the amazing Johan Faulstich for their visual designs! From left to right: Renaldo, Tristan, and Quinton. It will be quite a while before I can begin dedicated development of Gay Agenda, but if you want to support me in the meantime, you can drop a donation on the game page or even on my monthly Patreon where I'll be posting more details and character bios.
Once again, thank you all for your patience. I hope you can finally enjoy 8=D~<3 as it was meant to be.